Dr. G.Sengottuvelu is a Senior Consultant & Interventional Cardiologist at Apollo Hospitals, Greams Road, Chennai. He is an accomplished leader in complex PCI & stenting, and structural heart interventions including percutaneous heart valve replacement & repair (TAVI / TAVR, mitral clip etc.). He also offers consulting at Dr G.S. Heart Clinic in T.Nagar, Chennai.
He graduated from the prestigious Madras Medical College, followed by Internal Medicine from Kasturba Medical College, Manipal, and then did his post-graduation in Cardiology at Sri Ramachandra University in Chennai. He then undertook fellowship in Interventional Cardiology at the prestigious Institut Cardiovasculaire Paris Sud (ICPS) in France with world renowned Dr Marie Claude Morice.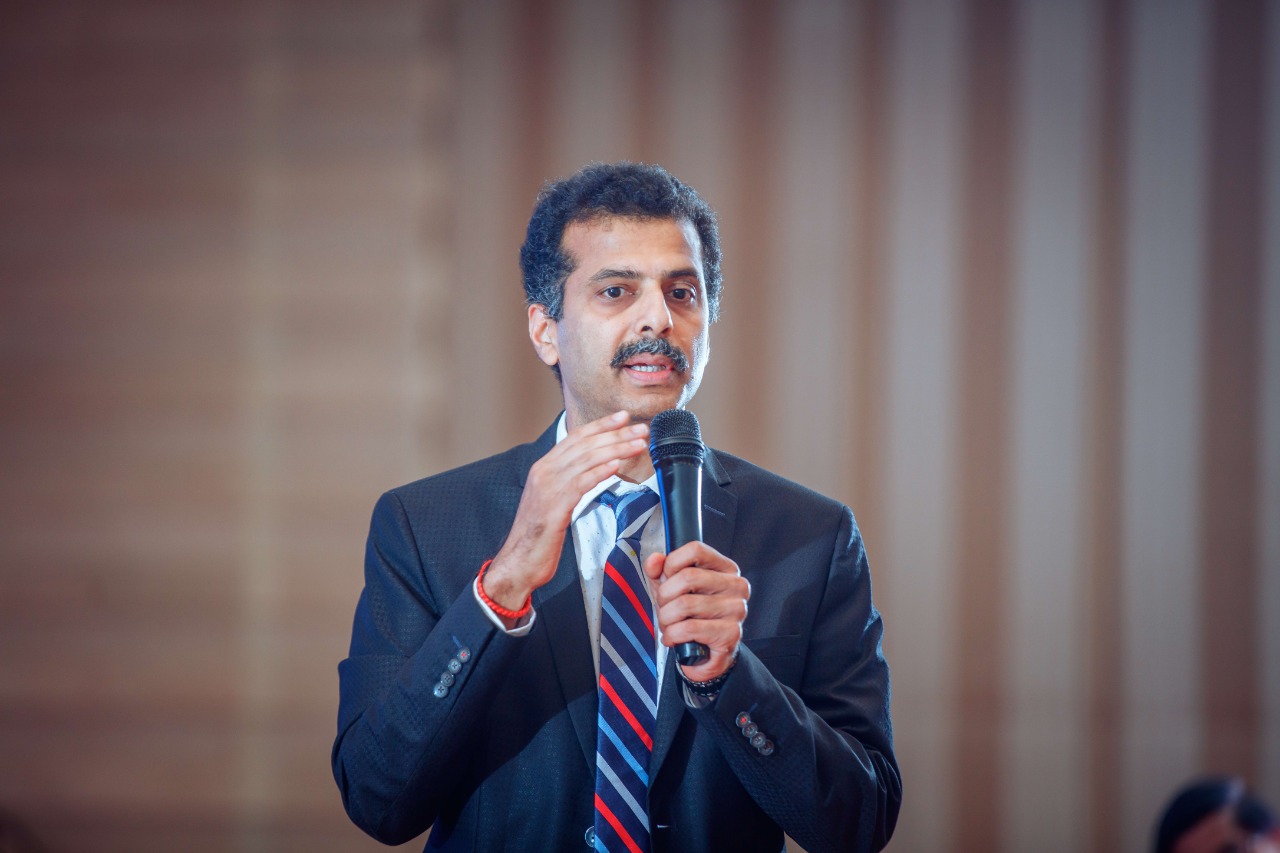 Dr. G.Sengottuvelu has a very good academic track record with publications in highly reputed peer reviewed journals like Eurointervention, Journal of the American College of Cardiology, Indian Heart Journal, Heart, Lung and Circulation – Journal, Asia Intervention, Cath Lab Digest, International Journal of Cardiology etc. He has authored chapters in several text books and over 300 abstracts and case studies in several conferences around the world. His scientific reputation is rated high among his peers in the Asia pacific region.
He is recognized for his pioneering work in complex coronary stenting and structural heart valve interventions and has performed over 15,000 procedures in the Cathlab. He is a highly accomplished interventional cardiologist and a key opinion leader in India on complex stenting and valve interventions. He initiated the transcatheter valve program in Apollo Group of Hospitals & performed the first transcatheter valve replacement in 2015.
Presently, he is one of the highly experienced operators in India with experience in many types of different valves.He is presently in the programme committee of the Euro PCR, which is the largest interventional cardiology educational program in the world, member of the VITAL (visionary transformative adult learning) group of PCR and presently in the board of Asia Pacific society of Interventional cardiology. He is well known among cardiologists in the Asia pacific region.
Current Positions
Course Director, India Valves
Founder Director, Imaging and Physiology council of India
Deputy Editor, Asia Intervention Journal, (Europa, France)
Secretary General, Asia Pacific Society for Interventional Cardiology, 2019-21
Board Member – Asia Pacific Society for Interventional Cardiology (Since 2014)
Editorial Board member of Indian Heart Journal
Advisory board member Cardiovascular European Research Centre CERC- Asia (Singapore)
Board Member & Course Co Director, Asia PCR, Singapore
Board Member – PCR Tokyo valves, Japan
Past Positions
Held Associate Professor in Cardiology & Interventional Cardiologist, Sri Ramachandra University 2003-2009

Adjunct Professor, The Tamil Nadu Dr MGR Medical University, Chennai 2012- 2017

Board Member Asia PCR 2015- 2019

Course Co-Director India Live 2017- 2019

BoardMember – PCR Tokyo valves 2017-19 Course co-director in SCAI (USA) Fellows Course (India) Sept 2013

Course Co-Director – Asia BRS Summit

Board Member – Asia Pacific Society for Interventional Cardiology, 2016

Course Director, Aorta India & structural summit 2018,19
Fellowships Conferred
FSCAI – Fellow of Society for Coronary Angiography & Interventions, USA 2008
FMMC – Fellow of Madras Medical College 2010
FCSI – Fellow of Cardiological Society of India 2012
FRCP – Fellow of Royal College of Physicians, Glasgow 2013
FACP – Fellow of American College of Physicians, 2013
FRCP – Fellow of Royal College of Physicians, London 2016

Advanced, Evidence-based Heart Treatment
Dr G.S. Heart Clinic No 14/1 & 2, Thirumurthy Street , T.Nagar, Chennai 600017. Tamil Nadu, India.