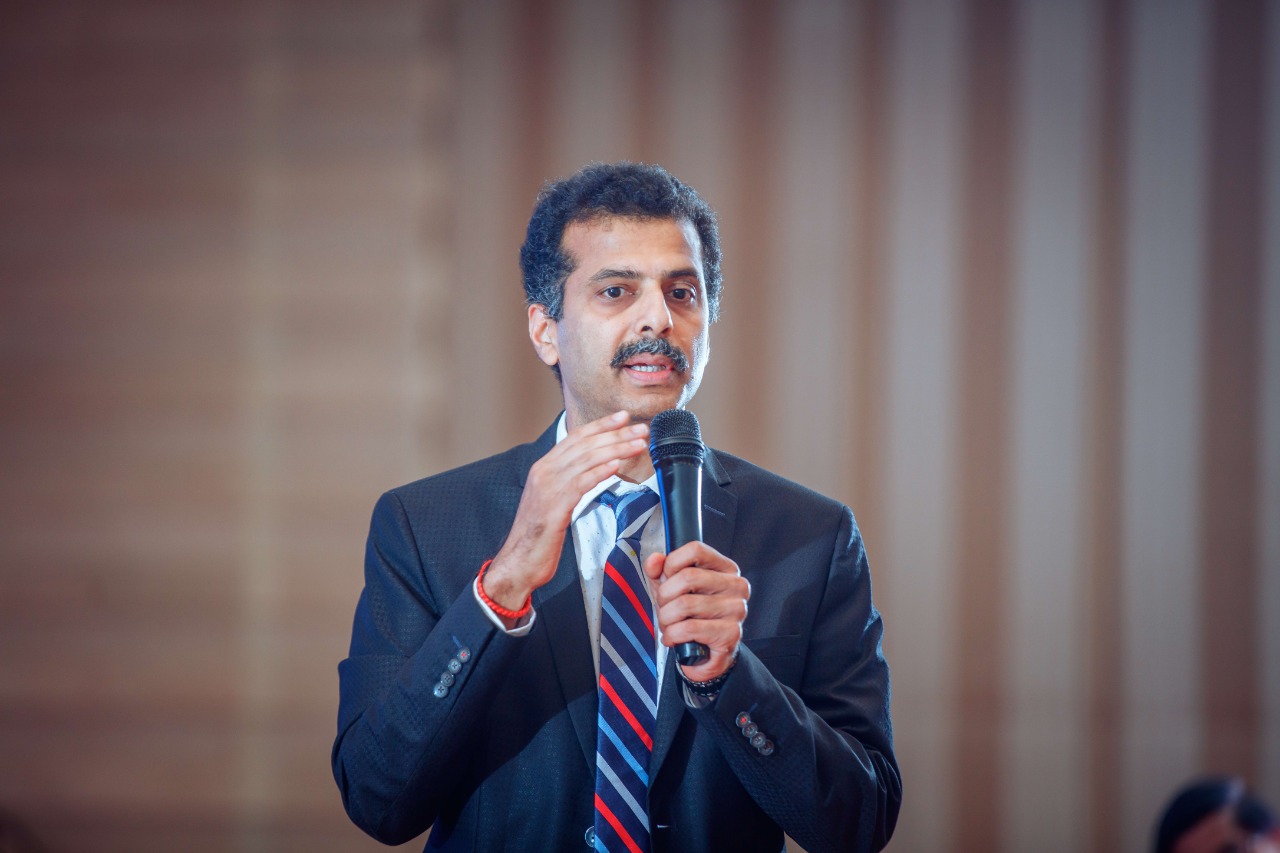 Dr. G.Sengottuvelu
Dr. G.Sengottuvelu is a Senior Consultant & Interventional Cardiologist at Apollo Hospitals, Greams Road, Chennai. He is an accomplished leader in complex PCI & stenting, and structural heart interventions including percutaneous heart valve replacement & repair (TAVI / TAVR, mitral clip etc.). He also offers consulting at Dr G.S. Heart Clinic in T.Nagar, Chennai. He has a very good academic track record with publications in highly reputed peer reviewed journals like Eurointervention, Journal of the American College of Cardiology, Indian Heart Journal, Heart, Lung and Circulation – Journal, Asia Intervention, Cath Lab Digest, International Journal of Cardiology etc.
He graduated from the prestigious Madras Medical College, followed by Internal Medicine from Kasturba Medical College, Manipal, and then did his post-graduation in Cardiology at Sri Ramachandra University in Chennai. He then undertook fellowship in Interventional Cardiology at the prestigious Institut Cardiovasculaire Paris Sud (ICPS) in France with world renowned Dr Marie Claude Morice. Dr.G.Sengottuvelu is recognized for his pioneering work in complex coronary stenting and structural heart valve interventions and has performed over 15,000 procedures in the Cathlab.
Areas of Expertise
Dr. G.Sengottuvelu is highly specialised in Interventional Cardiology with focus on adult coronary and structural Intervention. Structural interventions include transcatheter aortic valve implantation (TAVI or TAVR), transcatheter mitral valve replacement (TMVR), Transcatheter pulmonary valve replacement (TPVR), Transcatheter Tricuspid Valve Replacement (TTVR), Mitral Clips and other interventions.
Coronary expertise includes Transradial Angiogram & PCI, complex Coronary Angioplasties and Stents, Transradial Minimally Invasive Intervention, Primary Angioplasty in acute heart attack, Bifurcation Angioplasty & Stenting including Dedicated Bifurcation stents, Post bypass graft Angioplasty, Left Main Stenting, PTCA involving chronic total occlusions, Use of devices such as the Flextrome, Distal Protection Systems, Drug Eluting Balloons (DEB), Atherectomy, Rotablation, Optical Coherence Tomography (OCT) imaging, Bioresorbable Vascular Scaffold (BVS), Intravascular Ultrasound (IVUS) and Fractional Flow Reserve (FFR).
Invited Faculty
As a thought leader in the domain of cardiology in India, a pioneer in technologies like TAVR, Absorbable Bioabsorbable Vascular Scaffold, Opticross Intravascular Ultrasound Systems etc., and as a veteran with hundreds of treatments under his belt, Dr. G.Sengottuvelu is involved in acedemics, and takes great care to ensure that the experience and expertise that he has acquired over years of work is passed on to the next generation of practitioners
Fellowship and Experience
Dr. G Sengottuvelu completed his fellowship in France under the guidance of renowned Dr. Marie Claude Morice. He completed further training under Dr. Thierry Lefevre and Dr. Yves Louvard. As a primary operator, he has done more than 12,000 procedures of which more than 10,000 are radial procedures including more than 2000 transradial interventions. Apart from his core job, he also has years of teaching experience and also holds leadership positions in various esteemed organizations
Awards and Achievments
A good doctor treats the disease while a great doctor treats the patient with the disease. Dr. G.Sengottuvelu's approach and attitude to his work, and his willingness to go the extra mile for this has meant that awards and achievements have followed him throughout his career. Among other awards, he has been conferred the Bharat Ratna Rajiv Gandhi Award, Best Doctor Award, Bodhi Dharma Award, Award for Excellence in CCT – Japan, Remarkable Service Award etc.
Papers Published
As someone pushing the sphere of knowledge in the cardiology domain, Dr. G.Sengottuvelu has authored several papers and these have been published in various prestigious journals like the Eurointervention, Indian Heart Journal, Catheterization and Cardiovascular Intervention 2014, Journal of the American College of Cardiology, TAN CSI Journal, Asian Journal of diabetology, Asian IMA journal of Erode etc. He has also authored various books.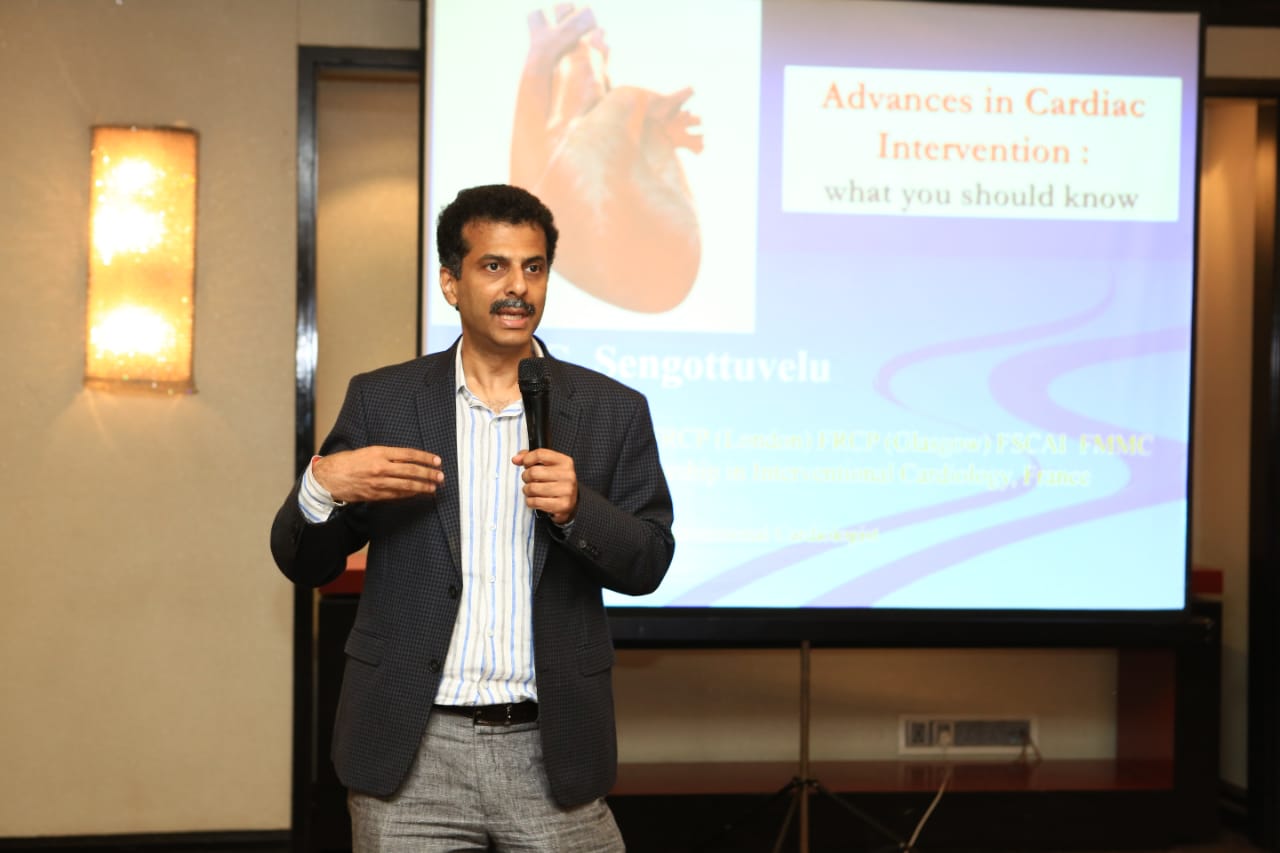 Advanced, Evidence-based Heart Treatment
Dr G.S. Heart Clinic No 14/1 & 2, Thirumurthy Street , T.Nagar, Chennai 600017. Tamil Nadu, India.